Comprehensive Assurance, your broker for Health Insurance and Employee Benefits.
---
Brokerage services delivered at no cost to you!
Comprehensive Assurance was founded May 1st, 1990 by Alfred Papa, who wrote the very first PPO plan used in Pennsylvania. In a market where most health insurance brokerages were built to serve large companies, Comprehensive Assurance focused on small businesses, companies of less than 100 employees, and even less than 20!
Alfred found this approach to be very successful, and Comprehensive Assurance has stayed true to its mission for over a quarter of a century, providing exceptional service to small groups and individuals.
Of course, over the years Comprehensive Assurance has grown. Changes in health care, along with our ever-growing experience, skill-sets, and industry contacts have given us the ability to offer a larger array of services than ever before.
Our core offerings include Small Group Insurance, Medicare Products, and Individual Insurance
Employee Benefit Plans add coverage for Dental, Vision, Disability, Life, Accident, Cancer, Heart, and more
Large Group insurance meets the needs of larger businesses with more complex need of multi-level plans over multi-state locations
Customer relations after the sale is what sets us apart. Exceptional service is how our business grew, from one referral to the next.
At Comprehensive Assurance, you'll find we treat you as if you are the most important person in the world, and your business is our most important customer. We often work to facilitate issues on behalf of our clients, even to the point of filing grievances with the state when necessary.
If you would like the health insurance experts at Comprehensive Assurance to go to work for you, give us a call at 412-825-6000.  You can also contact us for an appointment through our Contact Us page.
Independent Health Insurance Brokerage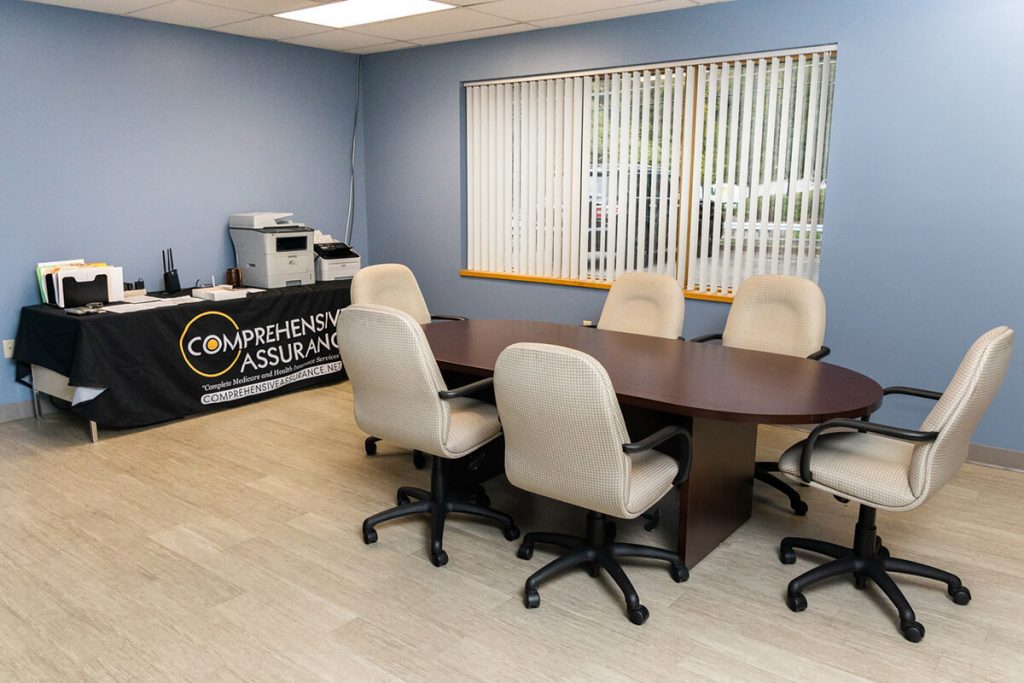 At Comprehensive Assurance, we represent health insurance providers, working to find the best plan for your company or your family.
You pay nothing.
Nor is our compensation based on the level of plan we sell. Our only incentive is to find you the best plan and to serve you well, year after year, so that Comprehensive Assurance remains your health insurance broker of choice, and so that you refer us to your network of businesses, friends, and neighbors.
We look forward to serving you!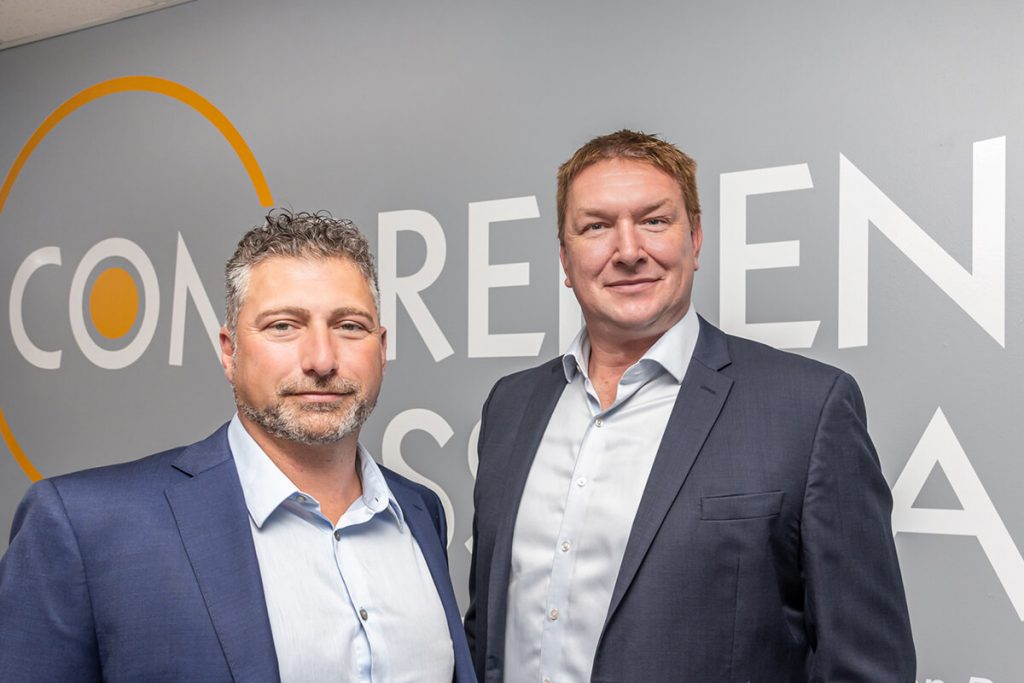 When it comes to our clients, we ALWAYS do the right thing, and ALWAYS follow the Golden Rule.
At Comprehensive Assurance, we find that Exceptional Service is the key to our success.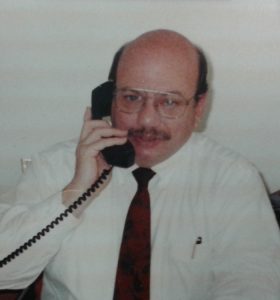 A.V. Papa, Jr brings a diverse background. Formerly, Assistant Secretary of Commerce (Gov. Milton Shapp). Then Senior Consultant at Day & Zimmerman (Philadelphia); later, Director, Administration & Operations of the Private Industry Council (Philadelphia).
Seven years experience as President of Keystone Medical Management/Senior Officer of a health care system (acute care hospital, six outpatient centers) including starting a PPO insurance company.
From 1991, Comprehensive Assurance developed as an independent multi-line brokerage with an emphasis on employee benefits insurance. Served for 19 years on the Broker Advisory Board of Health America. Education includes BA, Geneva College, then graduate degrees from Slippery Rock University, University of Akron and MBA program, University of Pennsylvania, Wharton School. Published in marketing and strategic business planning.
Barry grew up in Westmoreland County and graduated from Greater Latrobe High School.  After spending 10 years as a restaurant manager Mr. Landsperger entered the health insurance industry in 2005.  He came to work at Comprehensive Assurance in 2007.  He, along with Christopher Visco, bought Comprehensive Assurance from the founding partners in 2017.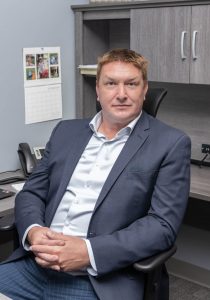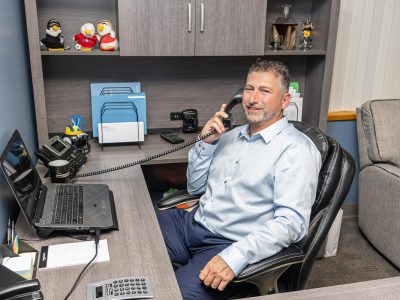 Christopher Samuel Visco was born in North Huntingdon and still resides in the area with his wife and three children. He graduated from the University of Pittsburgh and has been working in the insurance industry for almost ten years now.

On June 1st of 2017 he, along with his business partner Barry Landsperger, purchased Comprehensive Assurance. Chris has a Health and Life License through the state of Pennsylvania and is appointed with all of the major carriers on a local and national scale.
Emily is originally from Armstrong County.  After graduating from Duquesne University with a Bachelor's in Biochemistry and a Master's Degree in Forensic Science and Law, she worked for the US Army Criminal Investigation Laboratory in Fort Gillem, GA as a Forensic DNA Analyst where she served 9 months in Bagram, Afghanistan. Emily then moved back home to Pittsburgh, married her husband Barry, and moved into the private sector. She worked as a scientist for Gateway Analytical, a contract testing laboratory in Gibsonia, for 6 years before taking over as Laboratory Manager.  Emily has since changed career paths, becoming Controller for Comprehensive Assurance, where she hopes to help Barry and Chris grow the business and support our client needs.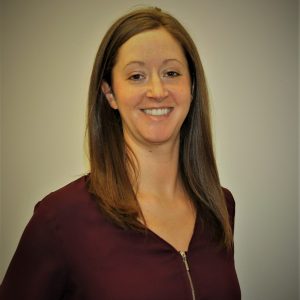 After spending over 20 years in the newspaper field in many roles, James successfully transitioned his career to the Health Insurance and Employee Benefits industry.

Since 2008, he has been self-employed as a Health Insurance Broker specializing in Medicare, Individual and Employer group Medical Insurance, along with Life and Supplemental Insurances. James is currently appointed with over 10 insurance carriers, including UPMC, Highmark, Aetna, and Aflac.

James works closely with employers, employees, and individual clients to ensure all their insurance needs are met. James resides in Greensburg, PA with his wife Heather and daughter Ruby.
My name is Ray A. Jeter, Sr. I am a graduate from Central High School in Philadelphia Pa (one of the oldest public schools in the United States ) and Lincoln University (the first degree granting HBCU).
I've been in the finance industry for over 30 years concentrating on providing a variety of health products from the cradle to the grave the last 15 years.
I am a Junior Bowling League coach, a Director of the Unites States Bowling Congress (USBC), a Trustee at Baptist Temple Church and the current AALU (Alumni Association of Lincoln University., Pittsburgh Chapter) president.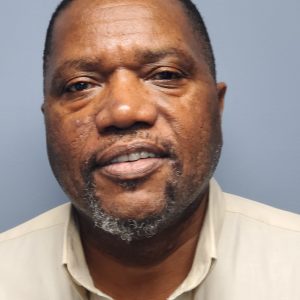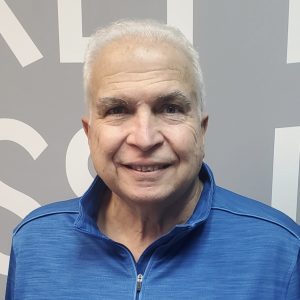 Frank graduated with a B.A. Degree in Pre-Law and Business from Point Park College in May 1970.  Frank is currently the Tipstaff for Judge Michael E McCarthy Court of Common Pleas Civil Division. Frank was the Wilkins Township Commissioner and Financial Committee Chairman from 1998 to 2007. Frank has been a licensed Insurance Broker for Comprehensive Assurance since 1991.  His specialty is Medicare and Commercial Group Health Insurance.  Frank is a member of Wilkins Township Recreation Advisory Board.  Athletic Director of St. Maurice School since 1975. Member of the Athletic Board, Diocese of Pittsburgh since 1975.
I was born and raised in the Pittsburgh area and I have lived here for most of my life. I graduated from Penn Trafford High School and earned my Bachelor's degree in communications from Point Park University. I then did a Master's in Journalism at Temple University. I have worked in sales and media almost my entire career. The past 25 years I have been a reporter and then columnist at the Pittsburgh Post-Gazette. I have also worked at KDKA-TV doing various shows for about the past 20 years and I have worked at both KDKA-AM and The Fan as a talk show host for the past decade. I am fully licensed as an insurance broker and enjoy the process of meeting new people and serving my clients.